Spotlight on: The City Theatre in East Austin
by Kathy Sokolic
I recently had the pleasure of meeting Andy Berkovsky, the Company Director and Manager of City Theatre Austin. I popped into the theatre before the Sunday matinee production of the currently running August: Osage County. The cast was arriving for their warm-ups, and I had flashes of wonderful memories of my own theatre days from high school. There's just a special magic in live theatre.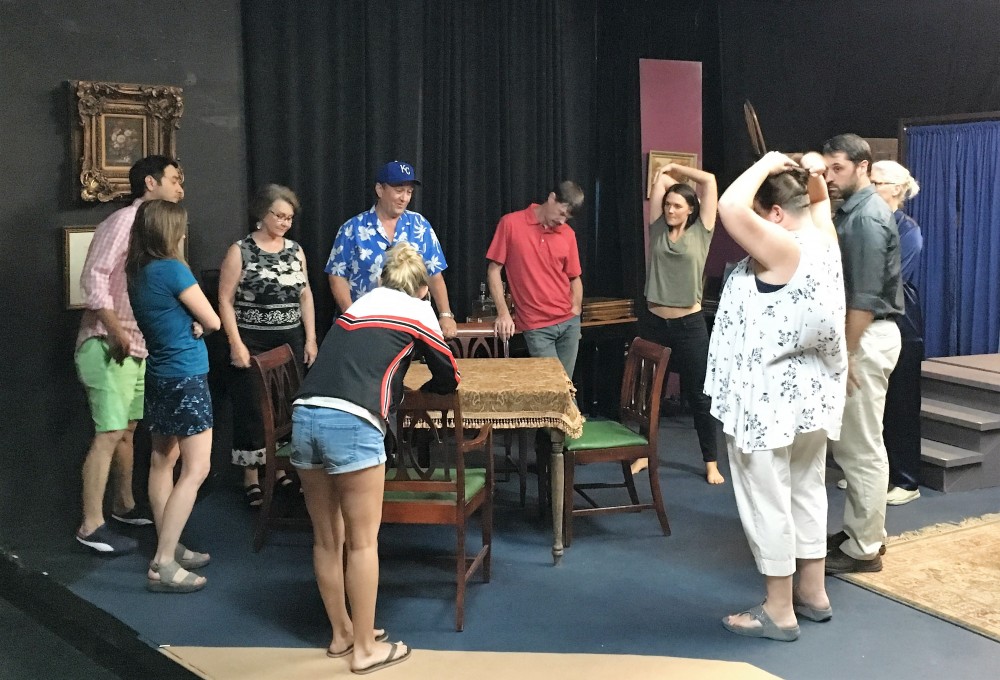 The City Theatre Company (CTC), formed by Andy and a former student in 2006, lives in east Austin at the corner of 38 ½ and Airport Blvd. It doesn't immediately catch your eye from the road, but the space provides the perfect auditorium where none of the approximately 85 seats have a bad view of the stage. A proscenium stage and audience provides the intimacy to lose yourself in the story. Andy chose the location after about a year of looking. With a hefty list of requirements, including sound, parking, and rules of the landlord, it was a challenge to find the perfect home. In 2006, there wasn't much nearby…and then the Mueller neighborhood popped up, drawing more people and attention to the area.
The goal of CTC, an Austin-based, not-for-profit arts organization, is "to enlighten, enhance, and enrich the Austin community by providing superior theatrical experiences unsurpassed in the area and beyond." They "strive to make Austin a more aware, responsive, and compassionate community." Andy's passion for theatre can been seen in the quality of the productions and care put into the space. He also makes a point to select shows with strong female roles. August: Osage County, for instance, has several powerful roles for women of all ages.
I asked the cast and crew what drew them to local theatre. Every last one of them had enough of a love of theatre to perform in addition to their day jobs, which include everything from teachers to software engineers. Some of the actors took a break from acting while they had children at home or waited for retirement, allowing them more time for their own passions. Many of the actors perform in productions all over town as their schedules permit, or return to City Theatre for multiple productions. Many of the actors have backgrounds in performing from high school and college, even having degrees in theatre and choreography. All productions have open auditions for new or established actors.
Accolades for City Theatre are extensive from the Austin American Statesman to the Austin Chronicle, and has twice been voted as the "Best Theatre Company" by the Statesman's Austin 360 A-List. Andy was recently named the 2015 Best Director by the Central Excellence in Live Theatre Awards.
August: Osage County is currently running through August 13th, so hurry and get to the theatre before it's gone! You can see a list of upcoming productions on their website including Chicago, the hit musical, running from August 18 through September 10. Audition information for other upcoming shows can be found here. Group discounts are available, as well as discounted tickets on Thursdays. Other local groups can also book a theatre, music, or performance event. Classroom, workshop, audition, and rehearsal space is also available.